 Audacy takes wireless lighting controls to a whole new level of ease, simplicity and effectiveness. End users have seen up to 60% savings in lighting costs and have raved about its easy installation, simple interface and elimination of maintenance.
Watch a Video Introduction to Audacy
Audacy is Truly the Ideal Solution.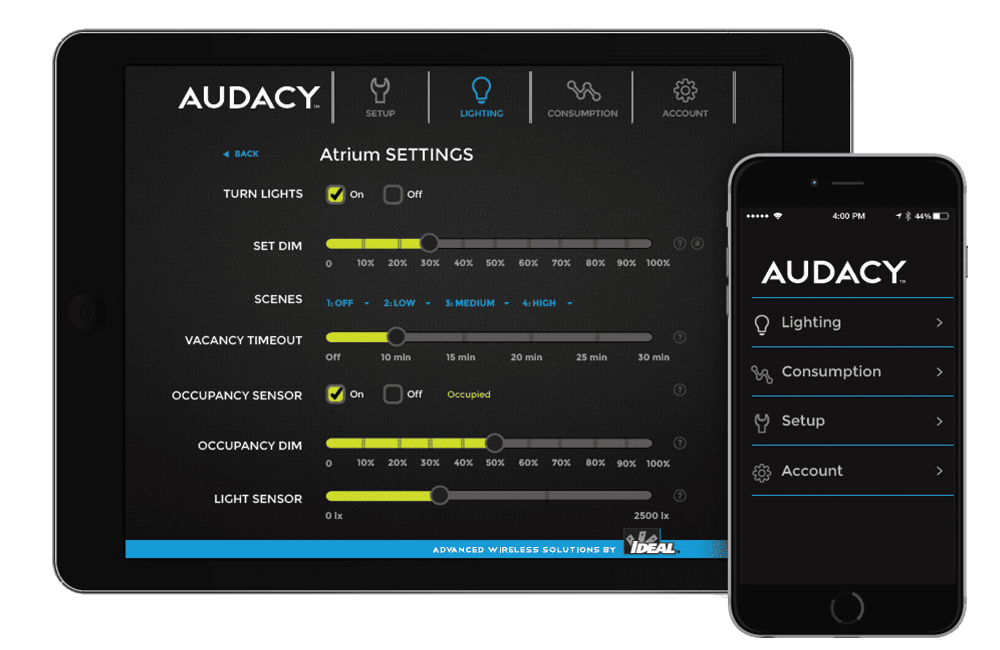 Installing, configuring and using Audacy is as simple as it gets. You don't even need to open up walls to install it, and once it's running, it automatically detects occupancy, vacancy and daylight levels and can be controlled with the tap of a screen from anywhere in the world. Managing your lighting has never been this easy – or cost-effective.
Get a Video Overview of Audacy
And when we say it's easy to use, we aren't kidding. Just watch this demonstration at Mile High.
See the remote demonstration at Mile High
Audacy Wireless Lighting Controls not only achieves up to 60% savings on end user lighting costs – it also gives them unparalleled simplicity, control and accessibility in their lighting management. Throw in local energy rebates, and you're looking at some serious Mile High Magic.