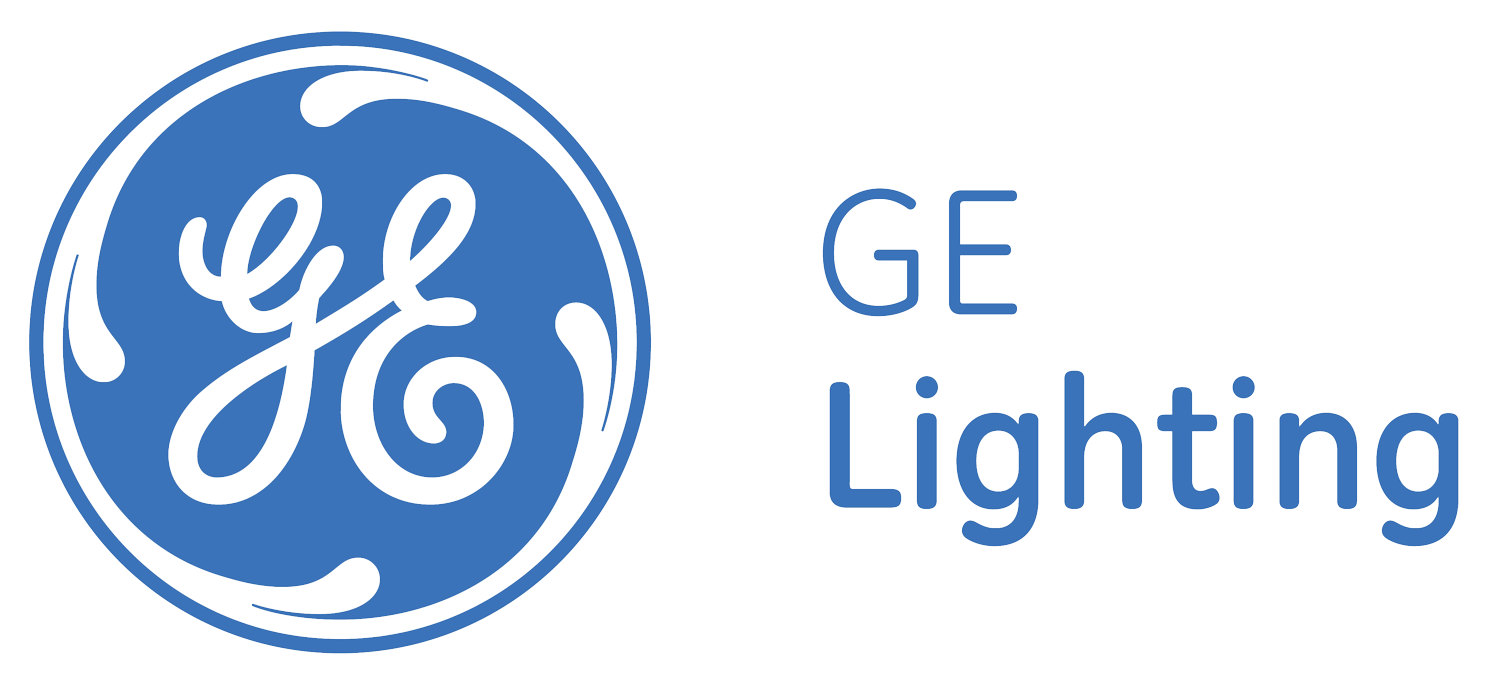 YOU CAN'T SPELL GENIUS WITHOUT GE.
In 1879, Thomas Edison changed the world forever when he created the first practical incandescent lightbulb. His continued development of the potential of lighting continued, and in 1890, he merged several of his companies together to create the Edison General Electric Company – later renamed to simply General Electric Company in a merger with a competitor. Edison's brilliant inventiveness has driven GE in the field of lighting (among others) ever since, as evidenced by their claims to the first major application of electric lighting controls, the invention of fluorescent and halogen lamps, the creation of the world's first visible LED and extensive development of the LED for general illumination purposes. In the energy sector, GE's track record is equally groundbreaking, laying claim to over 100 years of breakthrough after breakthrough, culminating in their ever-evolving systems for the optimization of essentially anything that uses electricity. GE is one of history's greatest pioneers, and they are also a wonderful company to work with.
THERE ARE A LOT OF THINGS TO LOVE ABOUT WORKING WITH GE LIGHTING.
GE has enormous capital, intellectual and physical resources around the globe, enabling them to continually be on the leading edge of technological development.
Despite their enormous global presence, our experience with GE has been that it functions like a nimble startup – quick shipping, flexible with requests and always eager to help, allowing FLC and GE to team up to bring you superb service.
Especially with their Albeo LED fixture facility a few miles away in Longmont, GE fosters a wonderful feeling of community, making them a major part of our local FLC business family.
It goes without saying, but we'll say it anyway: GE offers an incredibly diverse portfolio of industry-leading lighting and controls products, which makes our job a lot easier.
Even after a sale is made, GE works tirelessly to make sure that everything goes well. Their service after the sale is excellent, and we always get whatever is needed from them to make sure you're happy.
GE has a major facility just minutes away in Longmont, which means extremely fast shipping, close relationships with its employees and the sense of security knowing that everything you need is close by.
THEIR ALBEO FACILITY IN LONGMONT, COLORADO GIVES GE LIGHTING A GREAT LOCAL PRESENCE.
EMPLOYEES (APPROXIMATELY)
GE's QuickShip has dozens of LED fixtures that ship inside 2-5 days from within the USA and all industrial LED fixtures ship from Longmont, so get used to lightning-fast lead times with FLC.

The staff at the Albeo facility is extremely accessible and helpful, and the fact that they're a short drive away doesn't hurt, either. Whenever questions arise, they're there to help.
We interact with our neighbors on a daily basis and know them personally. GE really is a part of our FLC business family, and that means a great deal to us and makes for a fantastic and productive working relationship.
Want to check out the facility and learn more about GE Lighting's manufacturing and products? Let us know and we'll take you on a in-depth tour of the Albeo facility ourselves. GE IS REACHING NEW LEVELS OF ENERGY EFFICIENCY AND COST SAVINGS WITHOUT SACRIFICING LIGHT QUALITY.
The U.S. Department of Energy estimates that by the year 2030, LED lighting could save approximately 190 terawatt hours of electricity per year, resulting in $15 billion annual savings- and guess who's leading the way in LED product development? GE continues to develop innovative solutions to combine performance with world class energy efficiency and cost savings.
GE is achieving incredible efficacies of well over 100 lumens per watt (lm/w) on dozens of their LED products, reducing users' energy costs dramatically and achieving rapid ROIs.

GE's LED products aren't just efficient – they're also beautiful. With wide color temperature (CCT) options, extremely high CRIs and sleek body designs, great aesthetics are never compromised.
Many of GE's LED products feature modular components, so you can replace individual components without replacing the whole fixture. This modularity also allows for customization of optics, light color (RGB) and CCT – and saves you tons of money.
The incredibly long life of GE LED products (typically 50,000 hours, or 5.7 years without ever turning them off) means you don't just save huge amounts of money on your energy bill – you also save big on maintenance by virtually eliminating it.
GE'S AWARD-WINNING REVEAL® TRIGAIN™ TECHNOLOGY MAKES REDS MORE BEAUTIFUL THAN EVER BEFORE.
A 2015 LightFair International (LFI) Innovation Award winner in the Non-Luminous Components category, GE Lighting's Reveal® Trigain™ phosphor allows designers to achieve that which has eluded them for decades: the perfect red. Previous technologies possessed a very limited range of ability to render reds, making them appear somewhat dull. This was obviously a problem for retailers – until now. Now standard in relevant GE LED products, the Reveal® Trigain™ phosphor allows for exquisitely rendered reds while achieving unheard-of LPW levels – putting cash in your wallet and pop in your displays.
GE'S INFUSION™ LED MODULE SERIES OFFERS AN UNPRECEDENTED COMBINATION OF PERFORMANCE AND VERSATILITY.
GE's Infusion™  LED module series is one of the few lighting solutions on the market that can honestly be called "game-changing". Incredible performance? Check. Extensive variety of specification options? Check. Ability for anyone to upgrade it at any time, making it 100% future-proof? Also check. With a variety of lumen packages, CCTs and optical arrangements that can all be installed with a simple twisting motion, GE Infusion™ LED modules virtually eliminate replacement lamp and maintenance costs, future-proofing your lighting and ensuring high performance and energy savings for as long as you can imagine.
GE'S OUTDOOR SITE LIGHTING UTILIZES UNIQUE REFLECTIVE OPTICS FOR TOTAL BEAM CONTROL.
GE's outdoor LED site lighting is designed with unique reflective optics packages that grant the user unprecedented ability to customize the appearance of light on their site. Whether you want uniformity or specific hot spots, GE's reflective optics can achieve it. It also allows the light to be carefully aimed to avoid light spill. So in addition to myriad mounting options and lumen packages of up to 38,000 lumens delivered at high efficiency, you can aim the light exactly where you want it, and prevent it from going where you don't want it.
WITH GE'S LIGHTGRID, MONITORING AND MANAGING YOUR SITE LIGHTING FOR MAJOR COST SAVINGS IS A SNAP.
GE's unending commitment to empowering users with knowledge and cost savings is on full display with the LightGrid system. Essentially a monitoring and controls platform, LightGrid collects data on site lighting fixtures via the LightGrid node and then gives you the opportunity to both monitor and control its functioning. The end result? Useful knowledge of how your lighting is working for you and the opportunity to save a lot of money. And if you're subject to some of Colorado's new energy codes, LightGrid is the surest, simplest path to compliance.
With GE's LightGrid, you can remotely monitor the performance, electrical usage and maintenance needs of all your site lighting fixtures right on your computer, so you always know exactly how they're working and when maintenance is required.

With LightGrid, you can control all your site lighting remotely – including dimming and scheduling to avoid unnecessary usage during non-vital hours. 
By allowing you to optimize your lighting usage, LightGrid helps you eliminate unnecessary cost and become a far more efficient user, yet the savings also extend into maintenance. By empowering users with the ability to manage their lighting remotely and know when something is wrong with a given fixture, the need for maintenance crews is reduced drastically. The end result? Major savings.