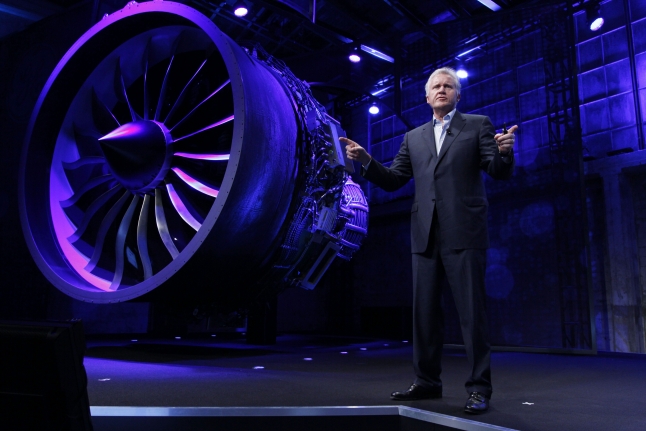 GE's Mind + Machines Video Playlist
General Electric's annual Minds + Machines conference has showcased GE's efforts to combine big data analytics and the industrial sector through the Industrial Internet. With the ultimate goal of zero downtime for large-scale industrial processes, GE is utilizing its advanced Asset Performance Management (APM) systems to save companies billions of dollars by increasing the efficiency and effectiveness of all of their manufacturing and operational processes. Through the application of the world's most advanced software and controls systems, the Industrial Internet marks a watershed moment in the way industrial companies do business.
"If you went to bed last night thinking you're an industrial company," said Jeff Immelt, CEO & Chairman of GE, "you're going to wake up this morning as a software and analytics company."
Through collaborative partnerships with the world's leading software and communications companies, such as Intel, Cisco, Softbank, Verizon and Vodafone, GE is rolling out a total predictive software platform that incorporates countless data insights and real-time feedback information to ensure the smoothest possible functioning. Imagine planes that know exactly when they need to be repaired before they cause a delay – with full integration of GE's Predictivity™ solution, the airline industry would save $4 billion dollars through the elimination of delays caused by unplanned repairs. GE's Industrial Internet platform can tell companies when their machines are going to fail before they do, and can operate them so they have zero unplanned downtime.  Imagine what your business could do with no downtime!
We are thrilled with these developments and could go on and on about them, but we'll leave it up to GE to tell you more.
VISIT THE GE SOFTWARE WEBSITE FOR MORE INFO ON MINDS + MACHINES
Photos and graphics from the GE Minds + Machines Conference
"If you went to bed last night thinking you're an industrial company, you're going to wake up this morning as a software and analytics company."

– Jeff Immelt, CEO & Chairman of GE